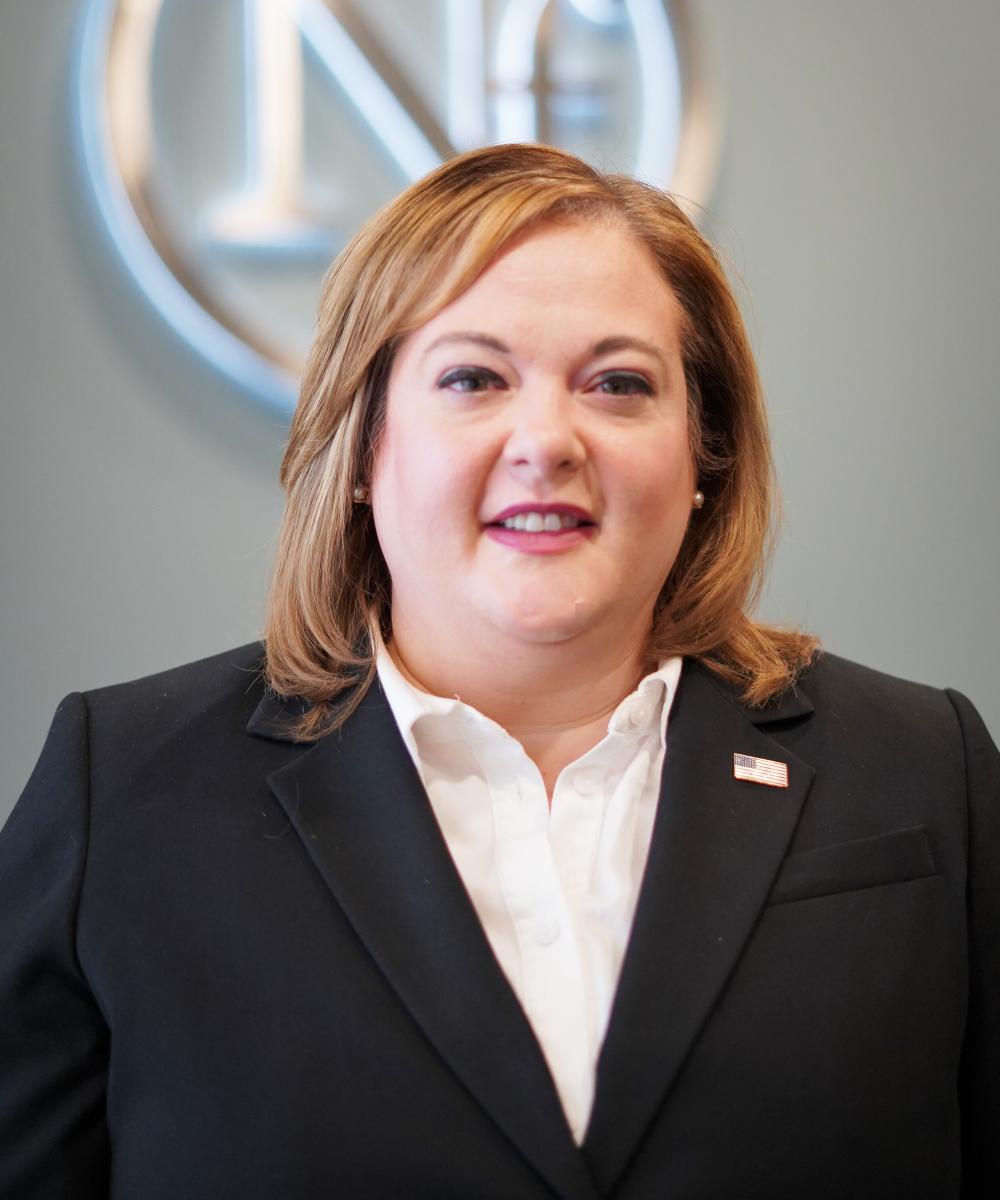 Amber J. Netherton

FPQP®
Vice President of Operations
Amber is originally from the small town of Jacksonville, located in central Illinois. Jacksonville is the hub of Morgan County and is famous for being the home of Eli Bridge Company that manufactures Ferris wheels.

Amber grew up in a house with all girls: 3 sisters and a single Mom. My sisters are my best friends, and one of them even looks exactly like me! She is married to Craig and they have one teenage daughter.

Amber enjoys spending time with her family. We loved to play board games and card games together and we continue that tradition to this day. Her other love is shopping and growing her shoe collection.

Amber spent 10 years in the Real Estate industry as a Corporate Relocation Specialist and licensed Managing Broker prior to joining our team.

Amber graduated Magna Cum Laude from the State University of New York at New Paltz in 2003 with a Bachelor of Arts Degree in French Language and Literature.

Amber received her Financial Paraplanner Qualified Professional™, FPQP® designation through the College for Financial Planning and holds a Series 65 License as an Investment Advisor Representative.
Best Gift
The Spa
Every year, my husband sends me to the spa for the day for my birthday. If I have to get older, then I might as well spend the day trying to look a year younger. I look forward to this gift all year.
Favorite Funny Movie
Hitch
"Begin each day as if it were on purpose." ― Will Smith - Hitch
Favorite Sports Team
The New York Yankees
I just try to take away what I can from every situation, to always keep learning. Life is hard. Life is humbling. I do all I can to keep it simple" ― Mariano Rivera, The Closer
 
Favorite Date Night Dinner: 
Duck City Bistro
I could eat the brie cheese risotto every day...
 
Favorite Author
Jodi Piccoult
Her books are always emotional, a little controversial, and have a surprise ending.
Favorite Vacation Spot: 
The Beach is my happy place
All I need to be happy is warm sunshine, crashing waves, a comfortable chair, a good book, and a fruity drink. 
 
*Individuals who hold the FPQP® designation have completed a course of study encompassing the financial planning process, the five disciplines of financial planning, and general financial planning concepts, terminology and product categories. Additionally, individuals must pass an end-of-course examination that tests their ability to synthesize complex concepts and apply theoretical concepts to real-life situations. All designees have agreed to adhere to Standards of Professional Conduct and are subject to a disciplinary process. Designees renew their designation every two years by completing 16 hours of continuing education, reaffirming adherence to the Standards of Professional Conduct, and complying with self-disclosure requirements.